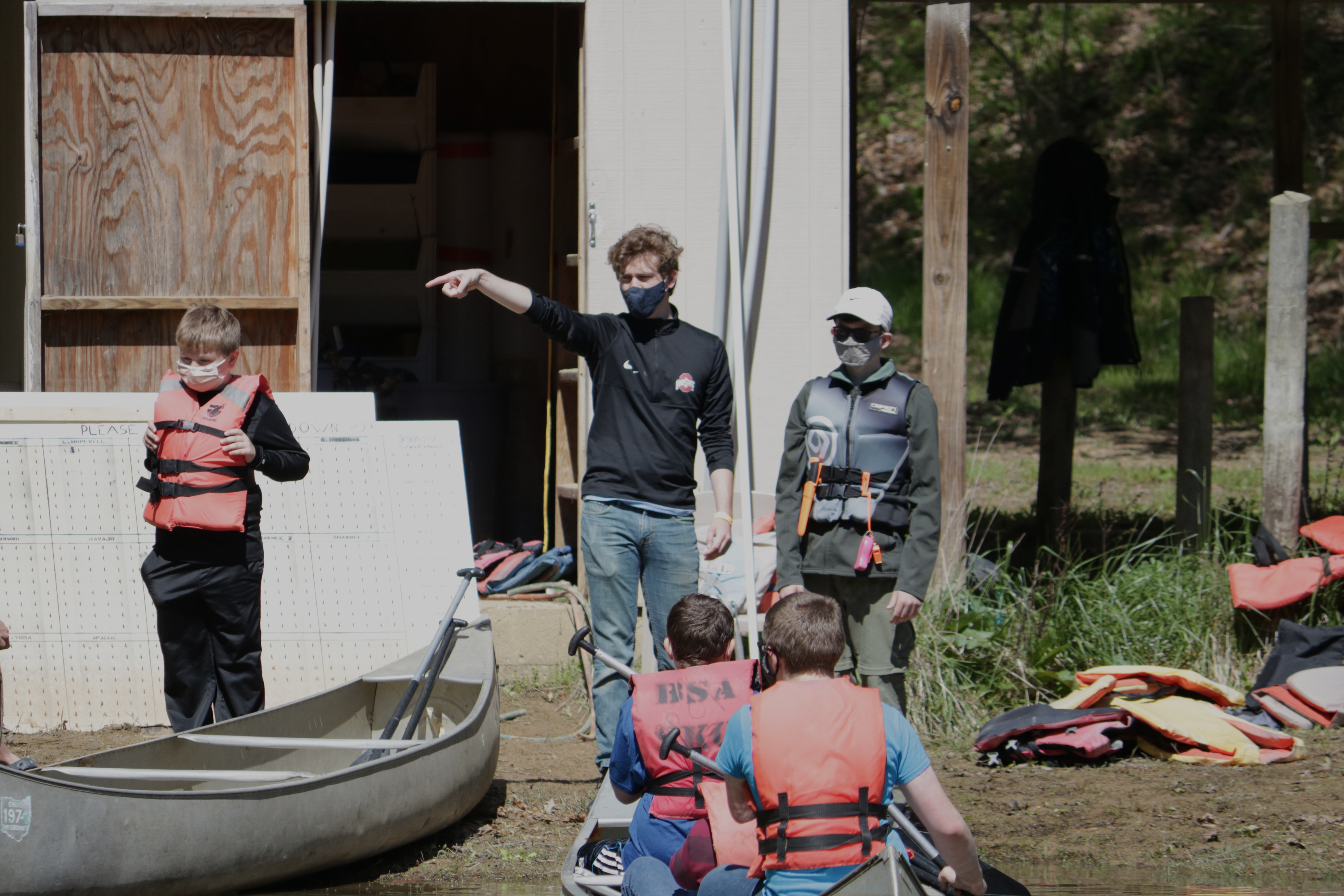 During the month of May we had quite a few service opportunities. We started off our busy month with volunteering at the Chief Logan Reservation Camporee. We had a lot of fun running the waterfront and taking turns getting out onto the water in canoes. Then we got the chance to help our charter organization with planting new plants in their Opti planters. We had a fun time and got to go down to the dock afterwards and taught some knots to a few of our youth. On May 22nd and 23rd we helped our local America's Boating Club do Vessel Safety Checks. And finally, on Saturday, May 29th, during Memorial Day weekend, we placed flags on veteran's gravestones at Union Cemetery.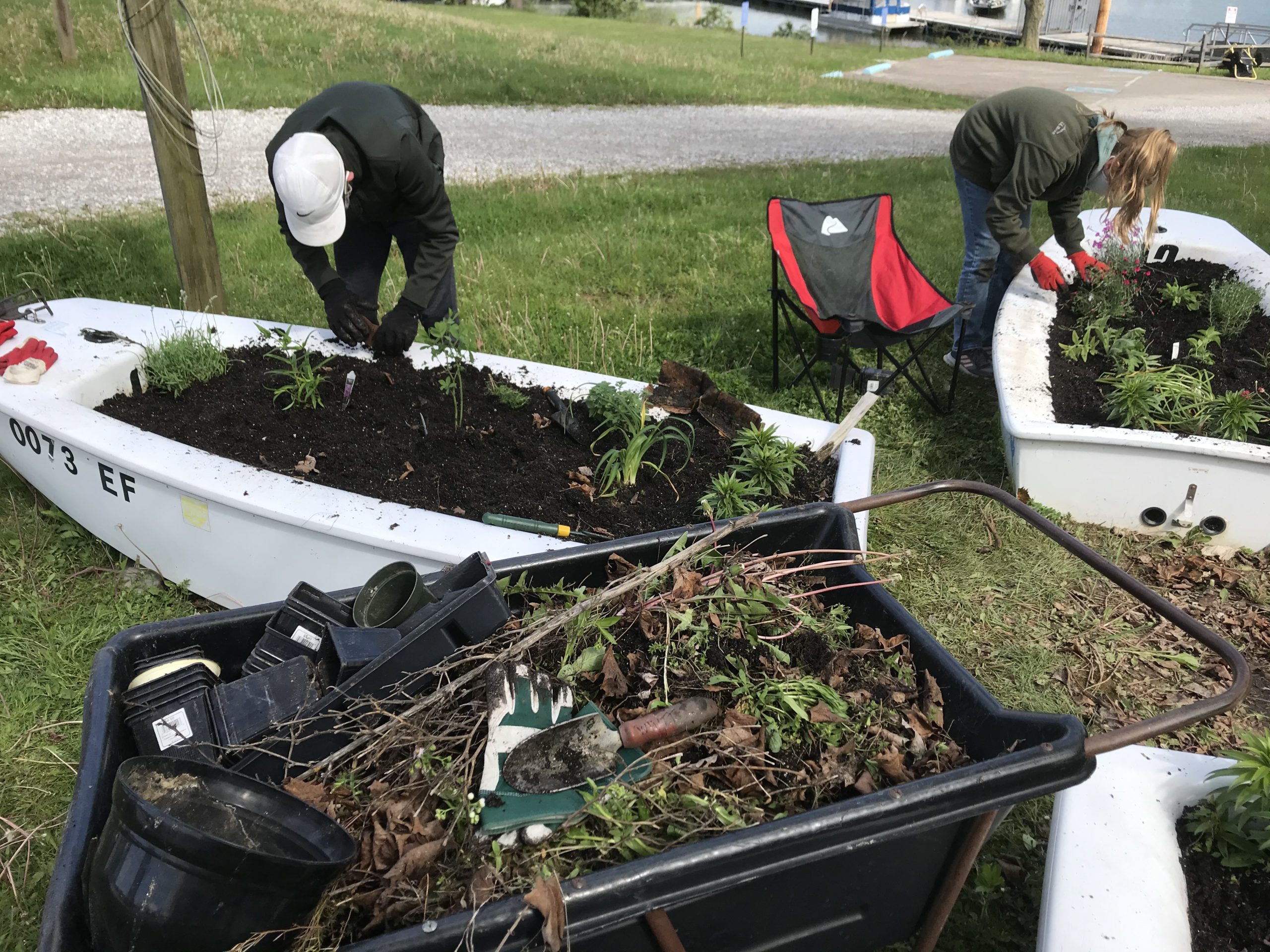 We also have been finishing up our boat maintenance in preparation for the season. Our Catalina 22s are coming along pretty well and should be done fairly soon. We cannot wait to get them out on the water.
In June we are looking forward to putting our vessels in the water and starting to get prepared for our summer camp. If you have any questions don't hesitate to reach out to us through our contact form and don't forget to check out our calendar for updates.